Meet the Team
Our team of certified personal trainers is knowledgeable, supportive and caring. Your safety and success is always their #1 priority. Their enthusiasm for fitness is contagious, and they strive to keep the workouts interesting, challenging and fun!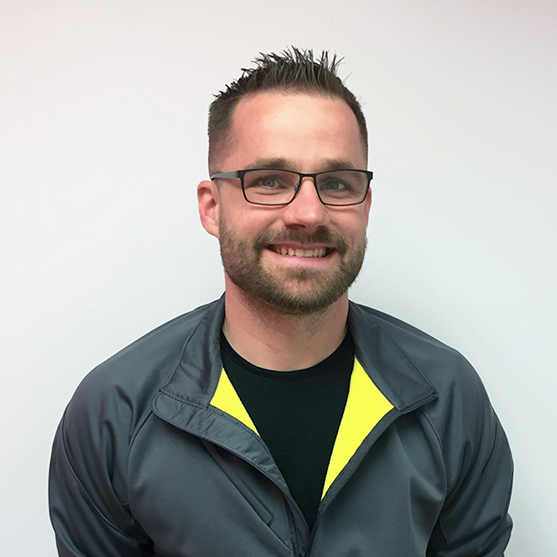 John
Studio Manager, Head Group Trainer
John has been a certified personal trainer for 15 years. John started his training certification with the International Sports Science Association (ISSA). His training has continued for over 5 years with his certification through the Athletics and Fitness Association of America (AFAA). He has had special training in Kettlebell, TRX, and Battle Rope Training. He is also CPR and AED certified. Some of John's interests include spending time with his son, weightlifting, camping, hiking, playing basketball, relaxing by a fire pit and fishing. Some of John's favorite sayings include: "Suck it up buttercup."; "For your body to change, you must force change on your body."; "Trust your trainer."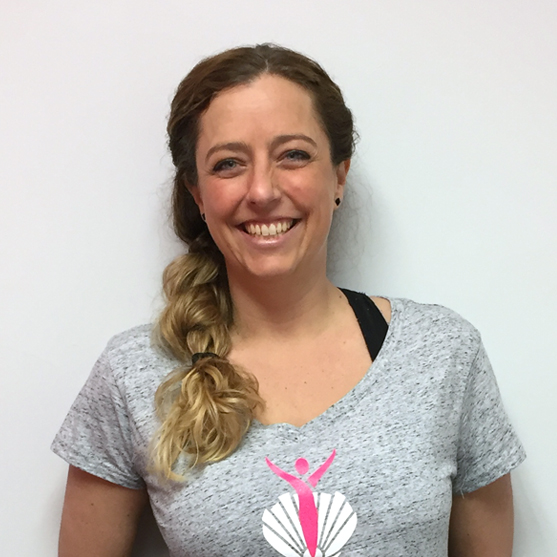 Julie
Group Trainer
Julie is from Salem, NH and discovered her passion for healthy living right here at Fit Figures as a client! Julie started losing 1-2 pounds a week. She learned that exercise and healthy eating is a form of self respect. Melanie's nutrition tips made making better choices a habit instead of a daily obstacle. After losing over 40 lbs she decided to become a certified personal trainer so she could inspire other women to make positive changes in their lives. Julie is now an ACE certified trainer, CPR and AED certified. Her interests include spending time with her daughters, playing games, and running. One of her favorite quotes is: "We cannot become what we want to be by remaining what we are." - Max DePree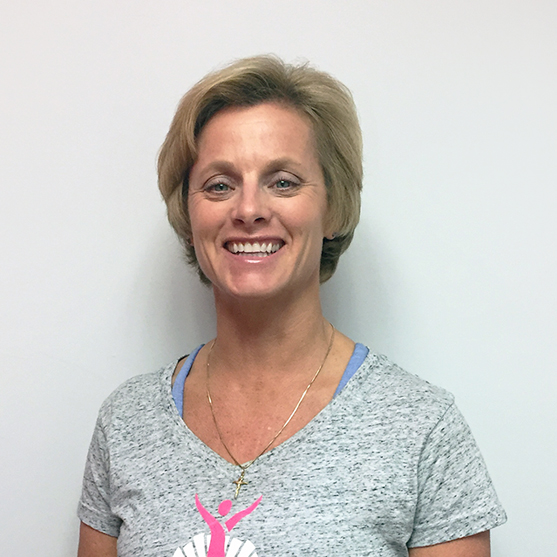 Kris
Group Trainer
Kris discovered her serious interest in health and fitness while at the University of Massachusetts at Amherst, where she majored in exercise science. After graduating in 1990, she worked in the corporate fitness field running fitness facilities for companies in the Boston area, and as a fitness instructor for various gyms. During this time she also went to massage therapy school and became a certified massage therapist. Upon completing the massage therapy program, she began teaching there and later went on to run the school for five years. Kris is certified in personal training, aerobics instruction and kick boxing. She has played soccer for the past 17 years and has coached youth soccer for several years. In the fall, Kris coaches the girls' soccer team at Hampstead Middle School. Some of her other interests include camping, bicycling, running, tennis, kayaking and hiking.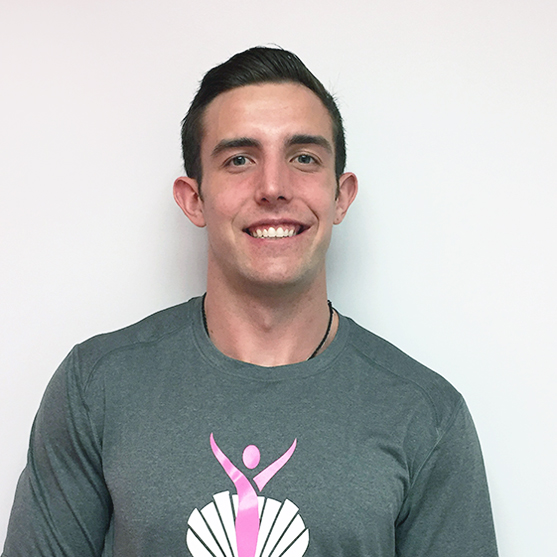 Chad
Group Trainer
Chad is originally from Beverly, MA and now lives in Chelmsford. He developed his passion for fitness in high school. He enjoys the reward of helping people reach their fitness goals and see results that change their lives. He has been a certified trainer (NASM and NPTI) for three and a half years. In addition to training here at Fit Figures, Chad is currently working on getting a bachelor's degree in exercise science at UMass Lowell. After that accomplishment he intends to continue on to grad school to pursue a doctorate in physical therapy. He loves body building and competed last April at the Cutter Classic in Boston. He has a beautiful dog named Jedi. He enjoys living a positive, fun-filled, and spontaneous life. Chad's favorite quote is from Greg Plitt: "Success doesn't know these things about cold or early or tired. It just knows if you showed up or not."